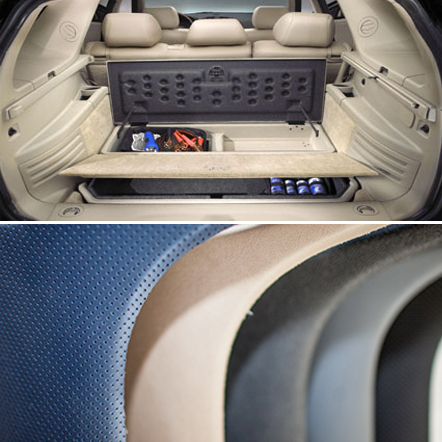 Where functionality, lightness and silence come together
Antolin develops and produces solutions for ihe interior luggage compartment, satisfying the three maxims of this function: weight, cost and soundproofing.
The company offers all components, from loading  floor and side trim panels  to tailgate trim and parcel shelves. Advances in this function focus on weight reduction, improved soundproofing, the use of new materials and the integration of lighting solutions.
Another key aspect is efficient cargo management, offering everything from variable anchorage systems to "origami" compartments that allow optimal modularisation of the cargo space.
This business area benefits from technological knowledge of other functions by leveraging synergies and cross-divisional knowledge. In this way, Antolin produces, for certain segments, its own carpets and linings.