Press room - Home
Press release
Antolin strengthens its collaboration with UNICEF, initiated in 2013, by joining the "Companies for Change" program, designed for companies aiming to change the world and create a better futur
She becomes Vice-Chair with a priority focus on the company's transformation.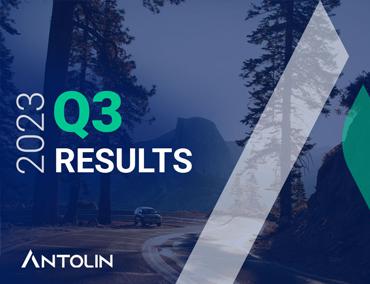 Gross operating profit was up by 12% due to cost control and efficiency measures, while the year's order intake reached €5.3 billion.
news
As a result of years of strong collaboration, Renault and Antolin have developed together the technology of chemical foaming for door panel visual application.
Antolin is once again one of the companies with the best reputation in Spain, according to the Merco Empresas ranking, the prestigious corporate reputation monitor that has just presented its 2023
After four years of joint work, the results are very satisfactory with major advances in the field of safety, automated driving, comfort and health.
Contact Press Room
Communication and Corporate Affairs