We develop technology that understands and predicts human actions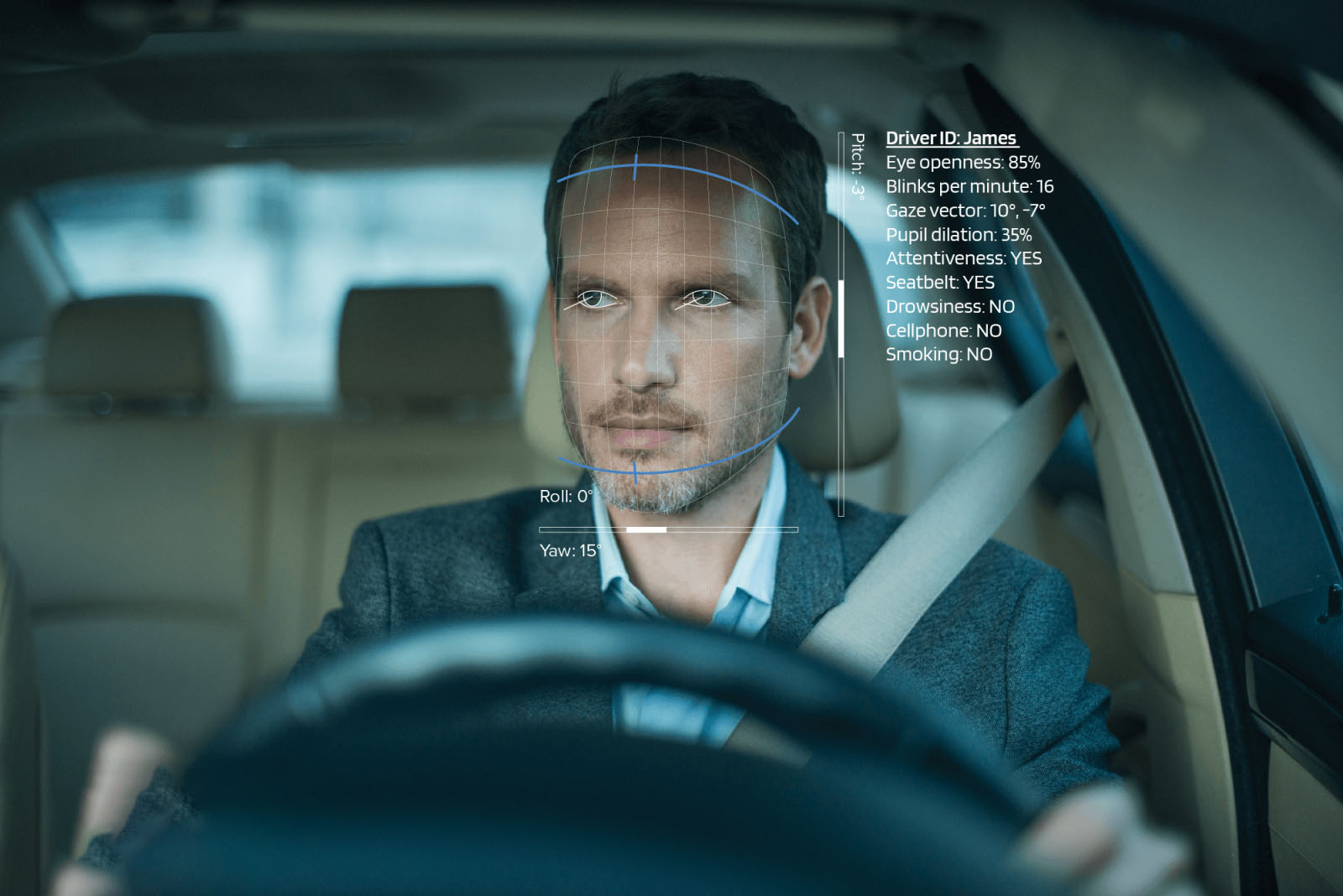 Antolin develops and integrates Driver and Occupancy Monitoring Systems in passenger cars and other vehicles to improve safety and enhance the user experience. The DMS Driver Monitoring Systems and OMS Cabin Sensing meet the automotive industry's demanding requirements in terms of safety and reliability.  A new era of automotive safety has started and cars must be equipped with advanced safety systems such as driver drowsiness and attention warning. These safety systems will enable to:
Fulfill basic upcoming EURO NCAP requirements.  In their 2025 Roadmap, DMS are identified as a primary safety feature. A reward is foreseen which is related both to the problems detected by the system and to the action taken (warning in the first instance).
Fulfill the European Parliament's legislation for advanced safety features in new car models, providing a robust solution for drowsiness and distraction detection.
Satisfy NHTSA requirements.
With the modular concept developed by Antolin, the benefits for car manufacturing companies are:
Flexible integration into the specific OEM hardware and electrical architecture​.
Seamless integration into Antolin portfolio (overhead console, cockpit, pillars…).
Antolin leads a partner network of Specialized  Automotive Suppliers that work in multi-platform solutions, from premium to mass-produced cars and guarantee a short time to market.
Antolin strives to reduce the road accidents through monitoring certain events for a safer ride. Some circumstances that could be monitored are:
Drowsiness, enabling the car to warn the driver.
Distraction to minimize the risk of accidents.​
Wearing a seatbelt​.
Smoking and dangerous behavior​.
There are also other optional functions that can be configured:
Identification to adjust personalized settings​.
Driver Medical Status.
These events can be also recognized under special situations like extreme head poses, partial occlusions, masked drivers or even wearing sunglasses.
Through the Cabin Sensing solution, the following events can be detected or monitored:
Safety seatbelt status​.
Seat occupancy​.
Child seats​.
Passenger identification, age and gender​.
Forgotten personal objects. ​
Detection of passengers out of position.
The events and conditions detected will trigger a reaction from the in-vehicle systems: ​warning dynamic lights or backlighted surfaces, that can be as well developed and produced by Antolin.